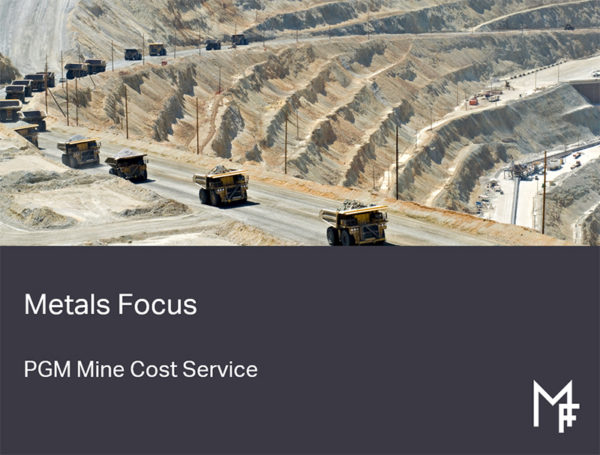 This service provides historic cost data and detailed forward looking cost analysis of over 20 PGM mines and projects globally to 2030.
Costs are analysed using a wide range of cost metrics.
Downloadable cost curve functionality including graphs and data is delivered in Excel, with workbooks refreshed on a regular basis.