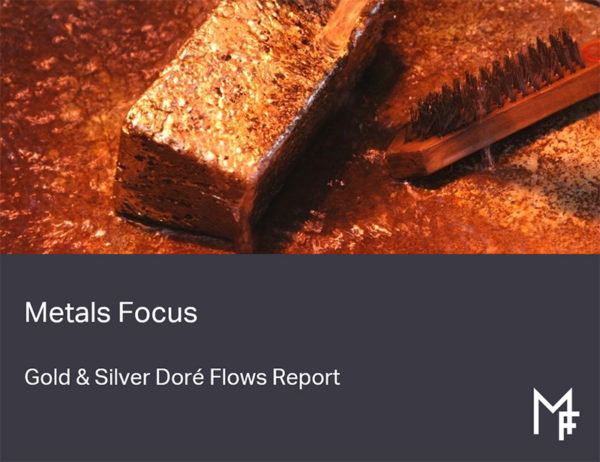 Gold & Silver Doré Flows Service
All major gold and silver mines and projects are covered in this service, plus doré production volumes, including the gold/silver content and current refining destination for each doré stream (refinery/company and country, where available).
Historic series date back to 2010, with output projected to 2030. This bi-annual service comprises a concise, focused report, plus comprehensive data delivered in Excel.